Log in to Salesforce, then access the Help and Training page.
Click "Get Support"
Click "Create a Case"
Select your support topic, category, and issue. For Example:
Check if there is an existing topic related to your issue.
If no solution applicable to your issue, then click "Create a Case"
Enter details and Submit.
DONE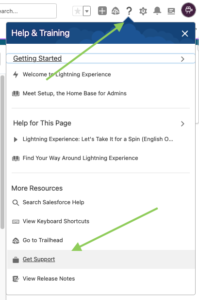 Salesforce allows you to track the progress of your support case through the "My Cases" section, accessible from the Help & Training page. You can check for updates, communicate with support agents, and view the resolution status of your case.