Here's what you need to do in order to configure the default email address for the entire organization:
Click on "Setup" from the top-right corner of the Salesforce navigation menu.
Access Organization-Wide Addresses by:
• Using the "Search Setup" field,
• Utilizing the Quick Find search field,
• Navigating through Administration > Email > Organization-Wide Addresses.
Simply click on the "Add" button.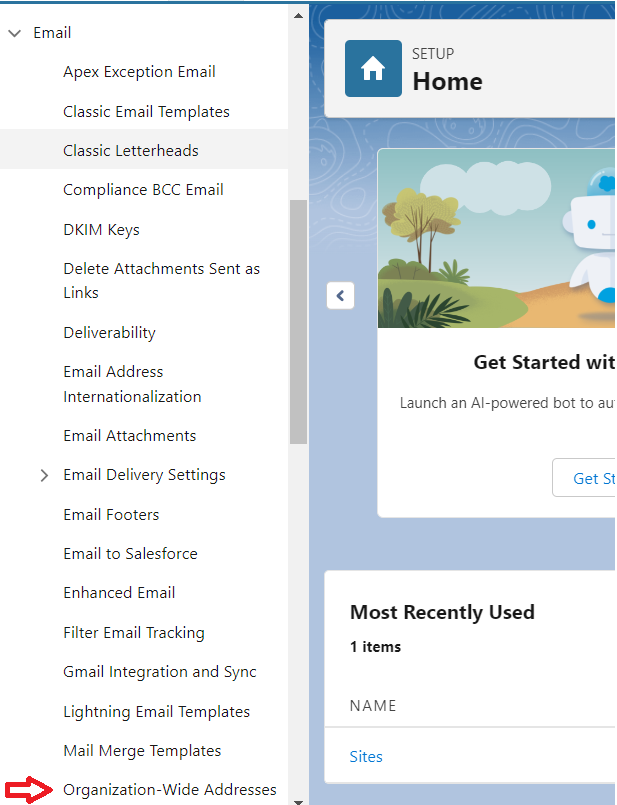 4. Provide a name in the "Display Name" field. For instance, you can use something like "Customer support.
5. Input the alternative email address in the "Email Address" field. As an example, you can use "[email protected]"
6. Choose the option "Allow All Profiles to Use this From Address."
7. Click Save.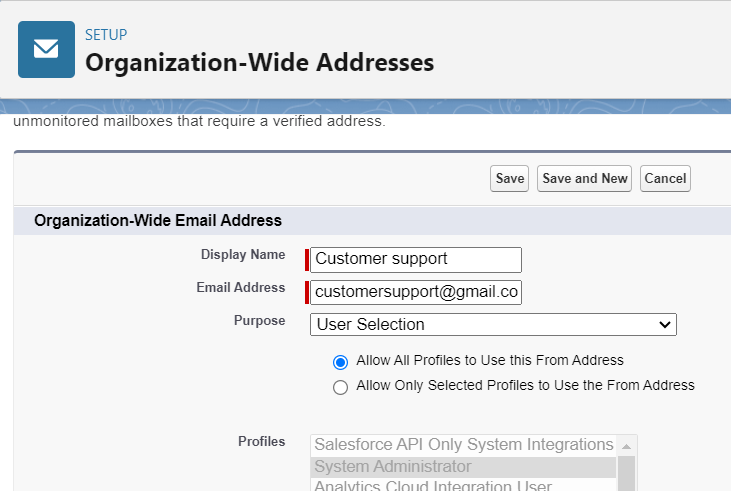 Please note that this configuration will send a verification code or link to the provided alternative email address. The user needs to use the code or link to confirm the validity of the alias email address.
If you're looking for additional details regarding the setup of an Organization-Wide Email Address, you can find more information by clicking here.